Our Culture
---
We are Team Players!
We foster equity, diversity and inclusion both in the office and in the field. We have certified professionals from owners and managers, to construction and operations personnel.  Click here for more information on our Corporate ESG.
A Happy Crew is a Safe Crew
Social responsibility extends to our employees and our community. We employ a diverse workforce of experts that motivate equity,  providing them with a high level of training through our McCue U Training Program.
McCue ensures that all employees are provided with the necessary health and safety training and equipment to ensure a safe workplace.
Our crews are provided with the correct tools for the job, regardless of cost, and are encouraged to rest, eat, and hydrate during the course of a workday. We believe that a well-supplied, trained, and rested crew is a happy crew and a safe crew.
Since the inception of the company 20 years ago, it is our goal to create an supportive workplace by providing our workers with flexible work schedules and the ability to bank time.  We have moved away from a centralized office which forces employees to commute and have instead elected to permit each employee to work from their home if and when they want!
Local Community Outreach
This past Holiday Season, in lieu of cards, we have donated to The Covenant House Vancouver. Our donation has been triple-matched in a campaign that include matching donors actor Ryan Reynolds and his wife Blake Lively. Donate to help support our youth experiencing homelessness!
Britannia Mine Museum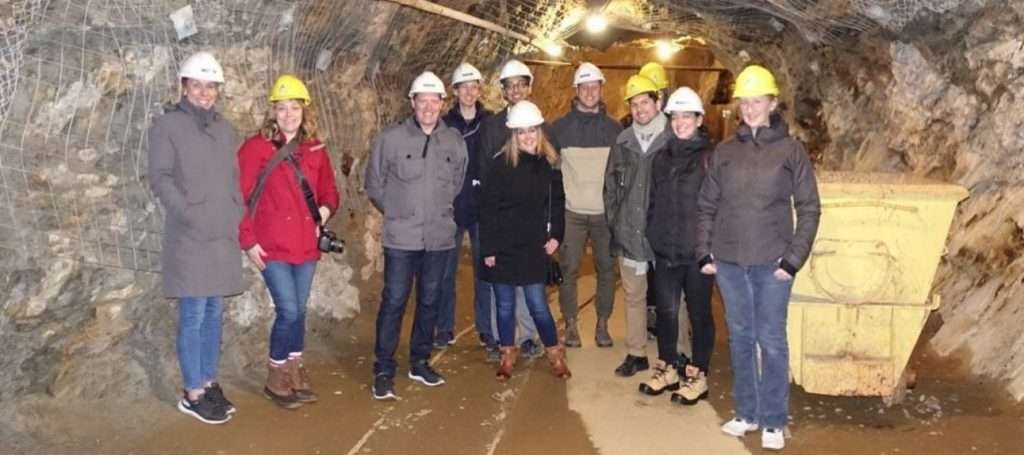 McCue Engineering Contractors is a corporate sponsor of the Britannia Mine Museum. We'd like to give away a Pair of Tickets for the Tour: Follow and like us on Social Media, and don't forget to send us a Google Business Review to be eligible.  For more information email us at [email protected].
Secondary and Post-Secondary Career Nights
As an active member of the EGBC's "30 by 30 Champion" committee, our COO, Lynda Smithard participates in the recruitment, retention, and advancement of women in engineering and geoscience by collaborating with regulators, universities, highschools, and industry in maximizing their efforts. In October 2020, Lynda served as a career panelist in Langara College's Virtual Engineer Panel, to provide mentorship and guidance to students enrolled in the Engineering Transfer Program and share industry experience that led to a fulfilling career as an environmental engineer. In February 2021, Lynda volunteered at the "Ask an Engineer" event hosted by the WCE Vancouver, to offer advice and perspective to high school students making decisions about the next steps in their education or career path.
Meet McCue's Mascot
Meet Sadie, McCue's Mascot!
Sadie is a rescue dog from the SPCA and you might meet her at our office or at our booth during a trade show!  She has a lot to say!
---
Corporate Bike Kit
Our owners are avid cyclists and support healthy living. Our people are involved in a number of sports including hockey, golf, baseball & cycling!  We have a team in the Environmental Softball League and we support our hockey players at the BCEIA and RoundUp hockey tournaments.
We also have a corporate bike kit!
McCue's bike kit features an actual water treatment P&ID on the back pocket. The bright colours, fun patterns, and, of course, the water treatment system design, represent the exciting work McCue's team does every day.
All Systems Go!